Learn best practices in mining Geostatistics and become operational after a 10 week-course.
The Mining CFSG is a Specialized Training Cycle in Geostatistics (Cycle de Formation Spécialisée en Géostatistique). It covers key geostatistical concepts for block modeling and recoverable resource estimation, and goes beyond usual aspects addressing advanced issues such as extreme value and directionality management.
Why attending the CFSG?
The 2023 edition of our Specialized Training Cycle in Geostatistics has been completely remastered in a 10-week and 6-module training program, entirely online, easier to attend. On this occasion, we have partnered with Geovariances to make you benefit from the complementary expertise of their mineral resource consultants and our professors.
Why a new CFSG program?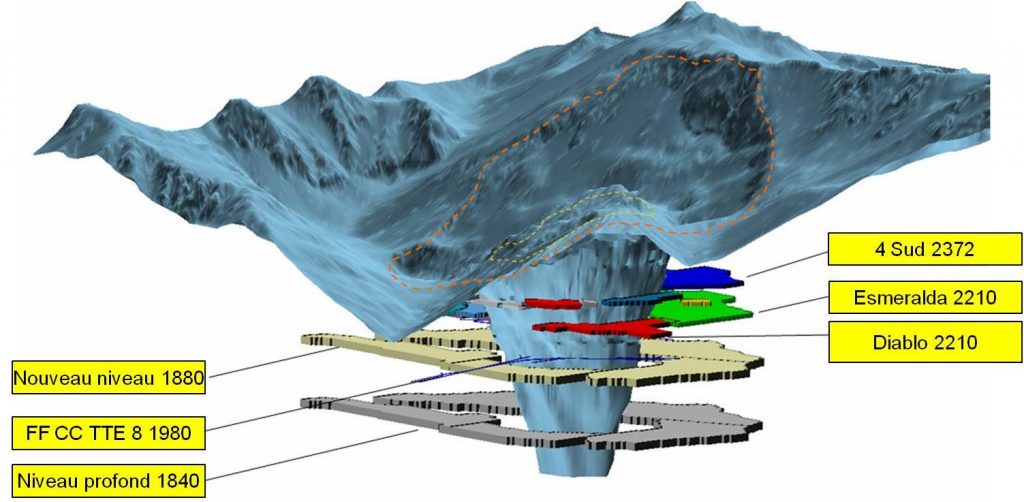 To learn, practice and return to work with a solid understanding of the theory and application of Geostatistics for resource estimation. Come with your data and leave with results.
To develop your Geostatistics skills in only a few weeks
Quickly get the technical level required to build the block models that your company needs for confident mine planning. Expand your know-how by exploring original techniques.
To benefit from the expertise of skilled personnel in Fontainebleau
It means that you get the support of top-level Geostatisticians who gained their know-how from decades of experience working for major mining companies worldwide.
To connect with your pairs and trainers through networking evenings and discover a region of France during week-ends.
Block Modeling at the heart of mining Geostatistics
Mining Geostatistics
A particular branch of spatial statistics – aims at predicting valuable quantities from partial information like grades measured or facies observed at samples along drillholes. The main issue is the block model, which guides the mining process throughout the mine life.